Every day at altPlus we are working towards a future with our clients, partners and public, to have a deeper understanding of the potential of Structural Engineered Bamboo (SEB) and Architectural Engineered Bamboo (AEB) products. Understanding the basic potential of SEB/ AEB future is convenient to see in leadership of our "family" of timber materials that continue to push the local and global market possibilities. Whether it is mid-rise to high-rise buildings, architectural facades, or biophilic interiors, the trend and benefits are abundant. Today we highlight examples from the Timber Structure industry that further illustrate the development path we are all on.
In the face of increasingly stringent requirements to reduce carbon emissions, architects are finding a balance between building function, cost and environmental impact. Compared to concrete or steel structures, wood structures have a lower carbon footprint and many other environmental and residential benefits. In the field of multi-high-rise buildings, wood is gaining favor as a structural material. Multi-storey timber structure buildings are in the ascence, and their safety and building performance are good enough to meet the requirements of building codes. With the continuous development of new engineered wood products, design and construction technologies and performance design applications, timber-structure buildings and timber-structure hybrid buildings have great potential.
During the 40th anniversary of the establishment of the Wood and Composite Structure Professional Committee of China Engineering Construction Standardization Association and the 3rd Wooden and Bamboo Structure Design Forum from October 14 to 15, 2020, the national engineering survey and design masters, Lu Weidong, professor of Nanjing University of Technology and dean of Architectural Design and Research Institute of Nanjing University of Technology, gave a wonderful report entitled "Research and Engineering Application of Seismic Technology for Multi-high-rise Timber Structures". Professor Lu briefly introduced the research status and development of modern timber structures at home and abroad, and showed the significant advantages of modern timber structures. This paper reports the research progress on different lateral force resistance systems of modern multi-storey timber structures in Nanjing University of Technology in recent years, and combines the project of Shandong Dingchi Six-storey Wood Structure Research and Development Center, the application cases of modern timber structures and the building fire protection design of structures. Professor Lu finally pointed out that among the three modern building structure systems, concrete structure and steel structure in China have been in the forefront of the world, only the development of wood structure is lagging behind, we have the responsibility to make up the short board as soon as possible. Now share with you, learn together!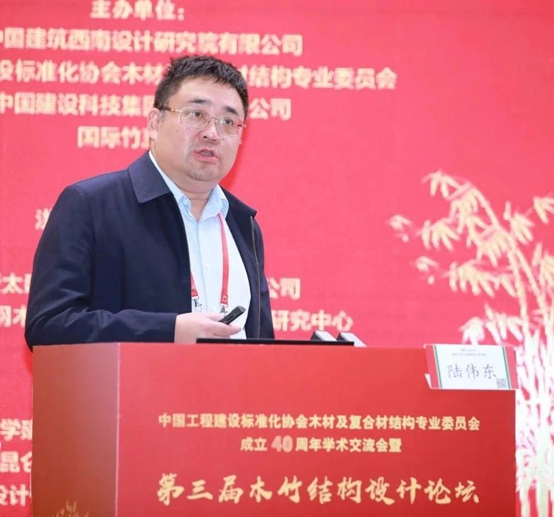 陆伟东
南京工业大学教授、南京工业大学建筑设计研究院院长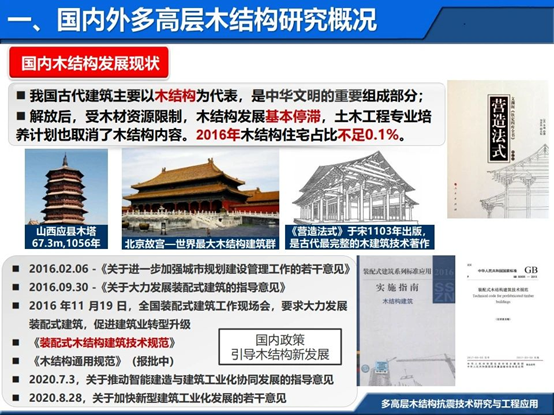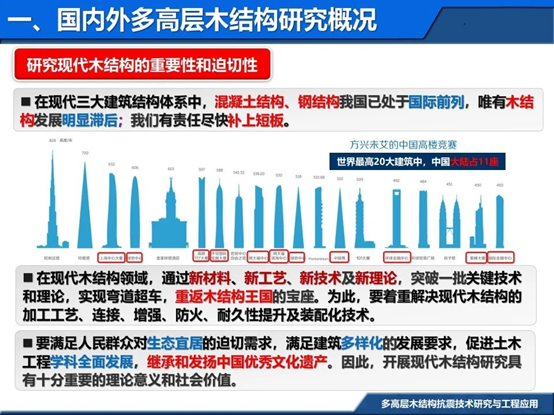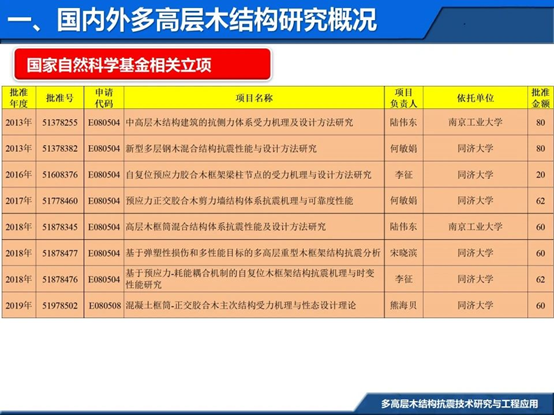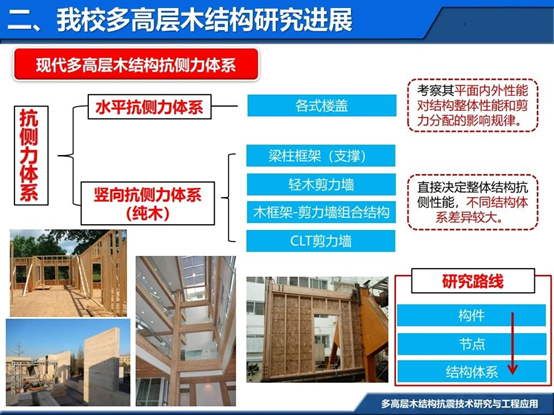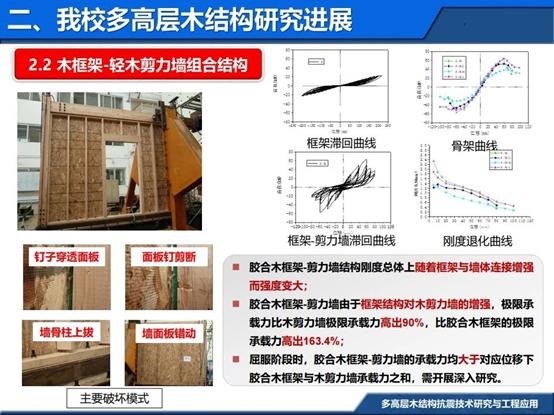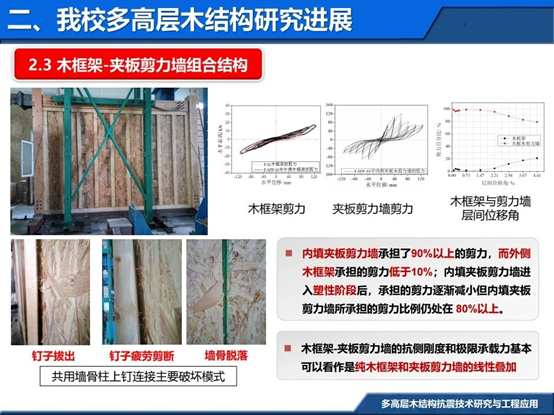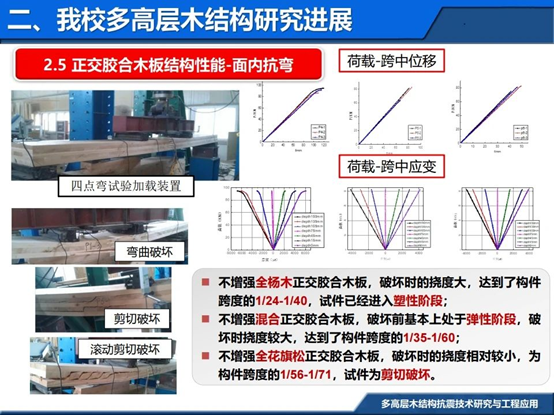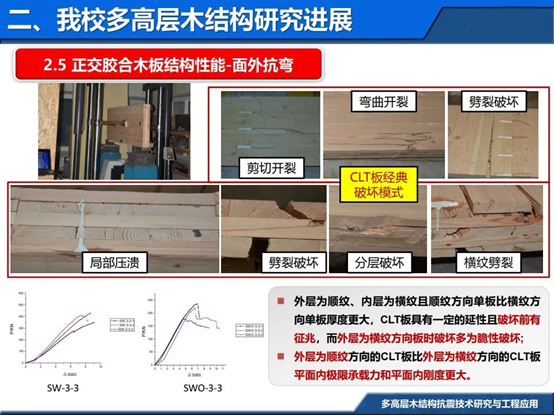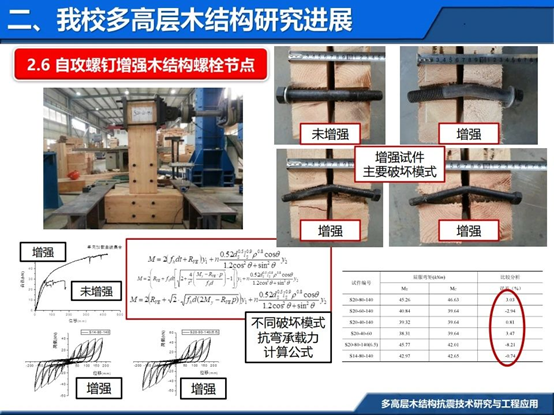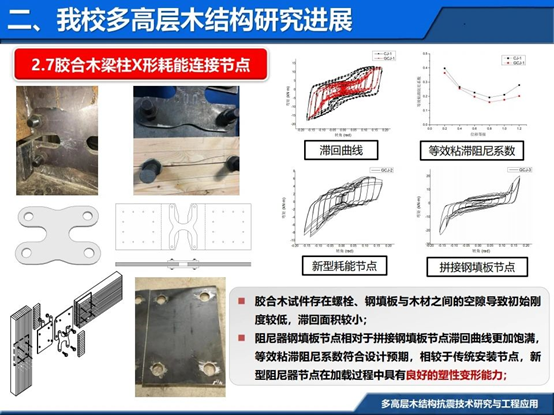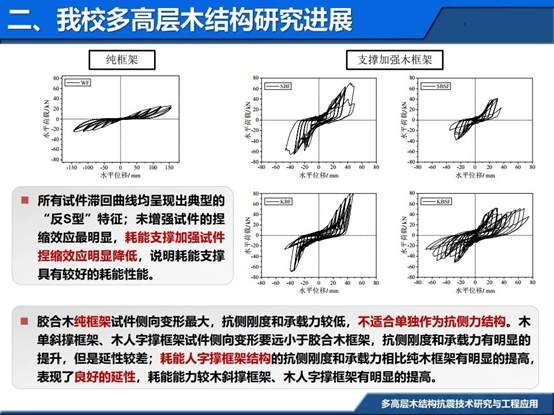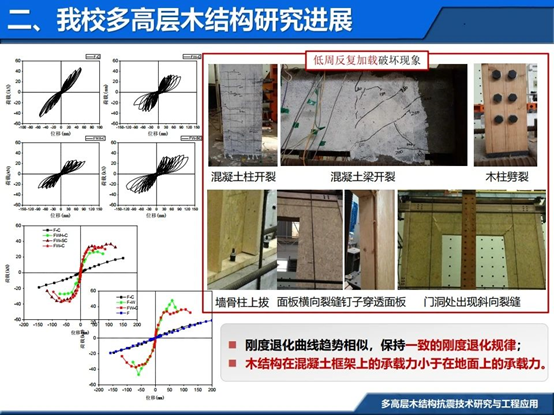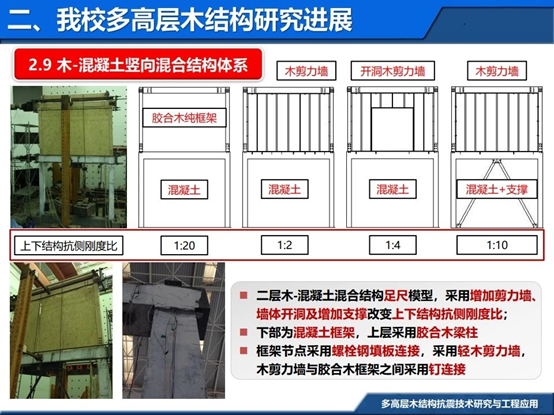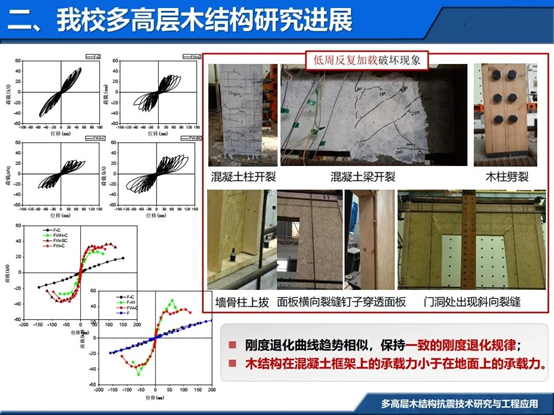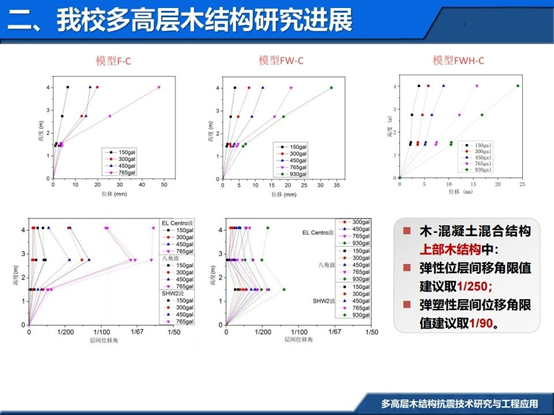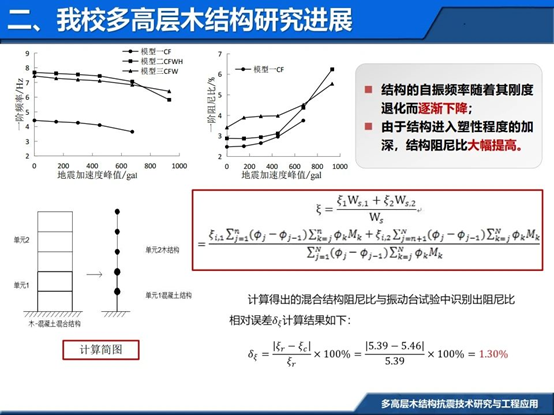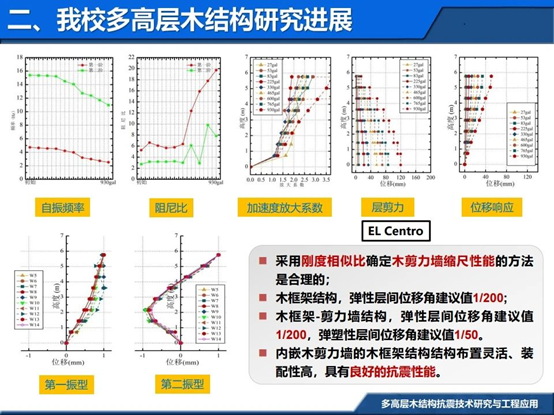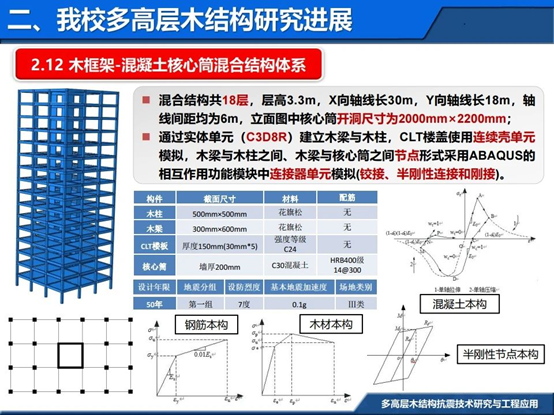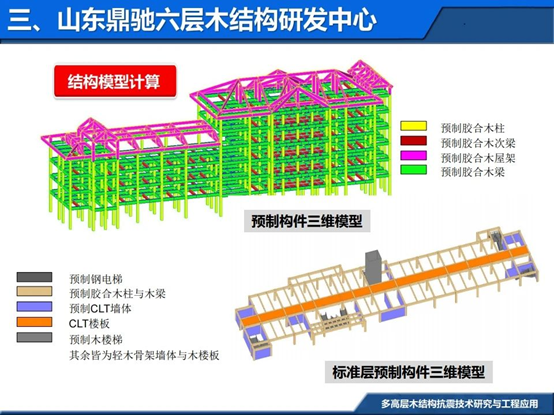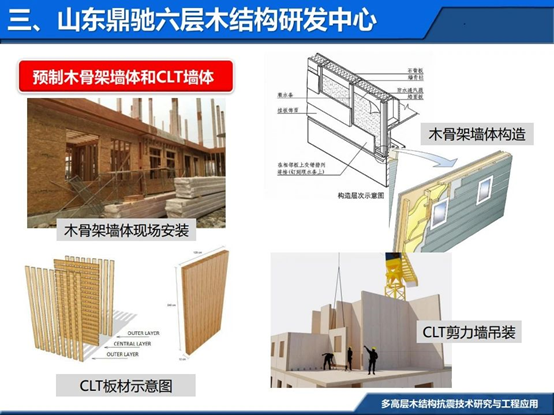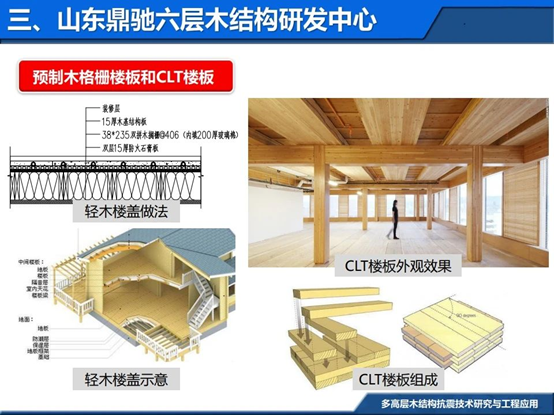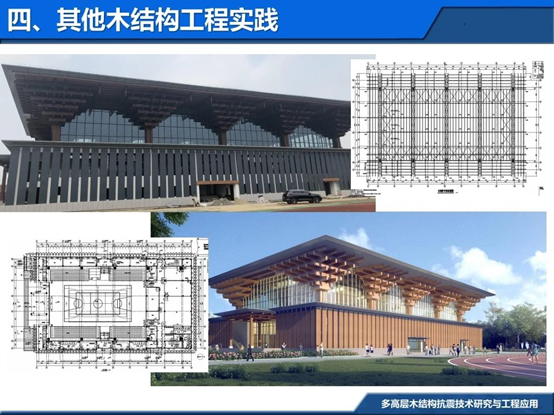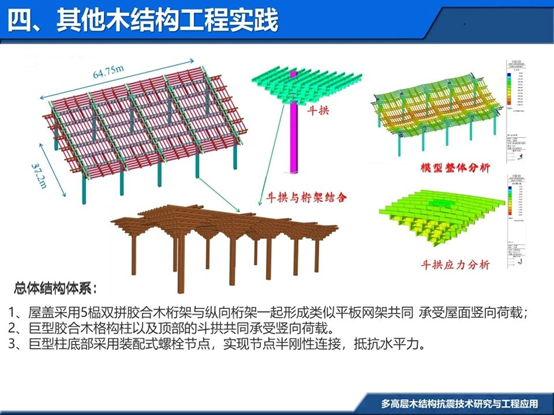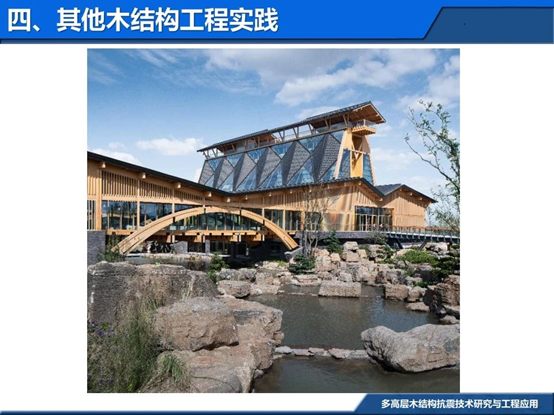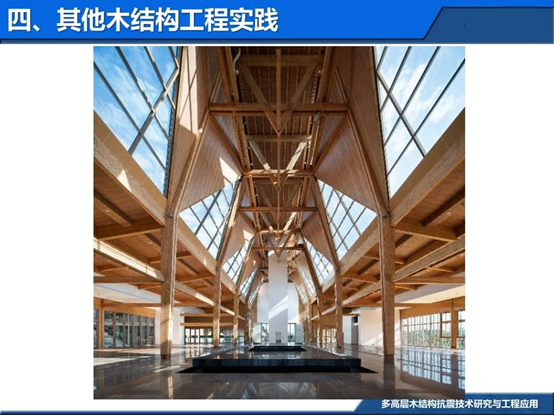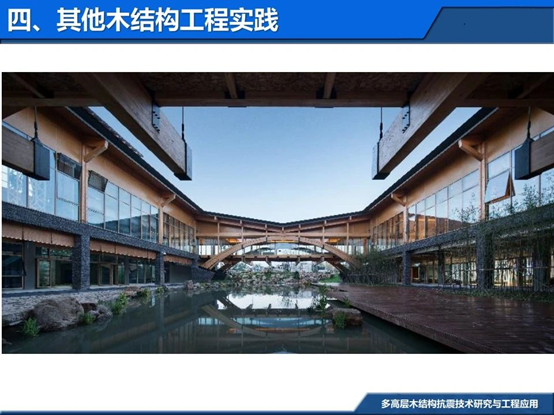 What is LVB
The full name of LVB is Laminated Veneer Bamboo, commonly known as glued bamboo. It is a special process to glue and heat press the original bamboo to the profile to obtain stable mechanical properties. It has been added to the ASTM (American Society for Testing and Materials) structural composite wood ( SCL) has become one of the officially recognized building materials under the ASTM-D5456 catalog.
Mechanical Properties of LVB
From the material performance table, we can see that the performance of glued bamboo is close to that of the well-known glued wood, which has the characteristics of good tensile/compression performance and large elastic modulus. In terms of strength, the glued bamboo is nearly 4 times that of glued timber. In addition, the water absorption rate of glued bamboo is low, so it can be used in damp surroundings.