Climate change is a global problem and reducing emissions necessary in all aspects of life. When it comes to living and construction, one solution is superior to others: bamboo.
Bamboo is a renewable, recyclable and reusable building material. Above all, however, bamboo stores carbon dioxide from the atmosphere. We are seeking ways to reduce the release of carbon dioxide into the atmosphere, but we must also find ways to bind and store carbon dioxide from the atmosphere. Every bamboo used in construction stores carbon and makes way for a new seedling – a new carbon sink. So let's build the future out of bamboo.
竹子是一种可再生、可回收、可重复使用的建筑材料。然而,最重要的是,竹子储存了大气中的二氧化碳。我们正在寻求减少向大气中排放二氧化碳的方法,但我们也必须找到从大气中凝结和储存二氧化碳的方法。建筑中使用的每一根竹子都能储存碳,为新幼苗腾出空间——一个新的碳储存库。所以,让我们用竹子来建造未来。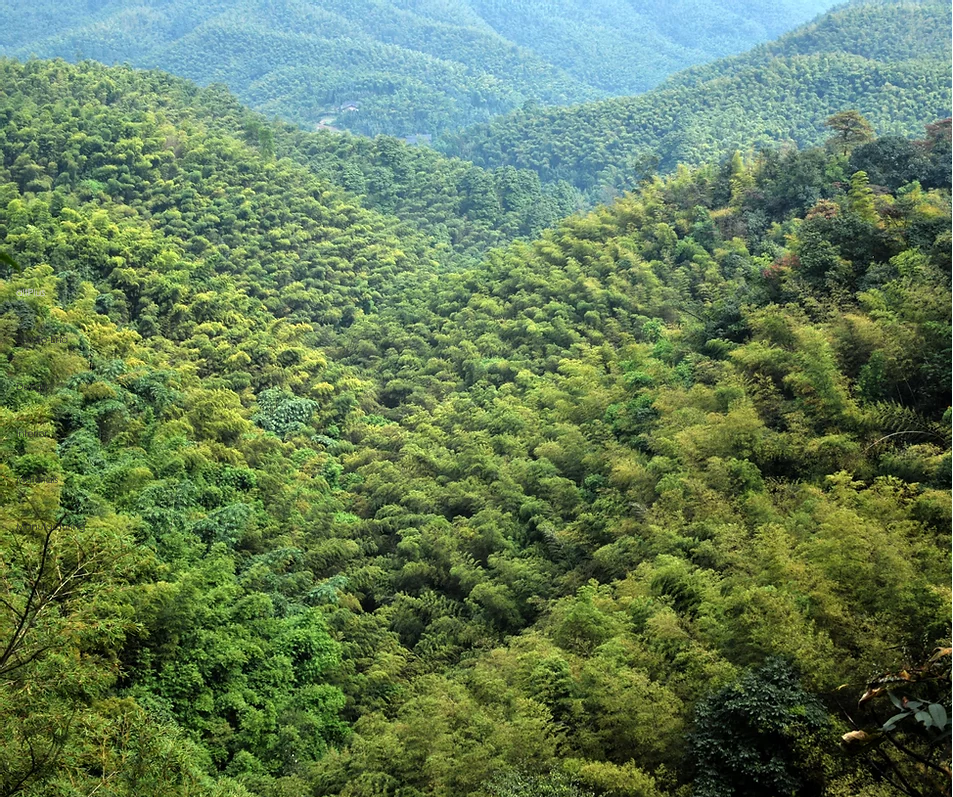 Why is using bamboo a contribution to the environment?
为什么使用竹子会对环境有贡献?
The future cannot be built from fossil-based resources. Rather, our tomorrow is made from bamboo. It is grown in forests, whose sustainable and resource-smart management provides us with a unique opportunity to replace the use of those raw materials that are harmful for the climate and to slow down the increase of carbon dioxide concentrations in the atmosphere.
未来不能建立在化石资源(石油)之上。相反,我们的明天是由新型环保材料构成的。竹材生长在森林中,森林的可持续发展和资源管理为我们提供了一个独特的机会,可以用来替代那些对气候有害的原材料,并减缓大气中二氧化碳浓度的增加。
We have two ways we can slow down the climate change. The first and most important one is the reduction of fossil-based carbon dioxide emissions, and the second one is the binding and storage of the carbon dioxide already in the atmosphere. Forests play a significant role in terms of the latter, since every tree and every product made from bamboo stores carbon throughout their life-cycle.
我们有两种方法可以减缓气候变化。第一个也是最重要的一个是减少基于石油使用的二氧化碳排放,第二个是结合和储存已经存在于大气中的二氧化碳。就后者而言,森林扮演着重要的角色,因为每棵树和竹子制成的每一种产品在它们的整个生命周期中都储存着碳。
While bamboo plays a key role in climate change mitigation, we can't stack all emissions on the shoulders of forests.
虽然竹材在减缓气候变化方面发挥着关键作用,但我们不能把所有的碳排放量都由森林来吸收。世界上的森林不足以吸收和储存所有因使用石油和其他化石燃料而释放的碳排放量。
According to the Paris Agreement, the entire world should becarbon neutral by 2050. To achieve this goal, Finland, alongside other EUcountries, has made a commitment to reduce its greenhouse gas emissions by 40per cent by 2030.
根据《巴黎协定》,到2050年,全世界应该实现碳中和。为了实现这一目标,芬兰与其他欧盟国家一道承诺,到2030年将其温室气体排放减少40%。
This means that we still have a long way to go in terms of acarbon-neutral world and that the road there requires ecologically efficientsolutions that allow us to use our natural resources more wisely and to reducethe volume of greenhouse gas emissions to a point where our carbon sinks areable to compensate for them in full.
这意味着我们还有很长的路要走,为了达到二氧化碳中和,需要有更高效的生态解决方案。让我们更合理地使用我们的自然资源,并减少温室气体排放的数量。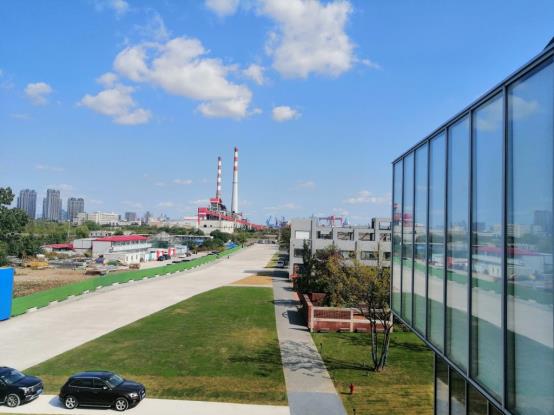 A well-growing forest binds carbon dioxide
生态良好的森林会吸附二氧化碳
"Forests are a unique natural resource in the sense that they grow all the time. In addition, we can influence how they grow and how much they are able to bind carbon. In fact, sound forest management allows us to achieve quite a lot," Quoted from the Natural Resources Institute Finland.
"森林是一种独特的自然资源,因为它们一直在生长。此外,我们还可以影响它们的生长方式以及它们与碳的结合能力。事实上,健全的森林管理让我们取得了很大的成就。"引自 芬兰自然资源研究所。
"If forests are not managed or used, they will stop being a carbon sink and turn into a source of emissions instead."
"如果森林不加以管理或利用,它们将不再是一个碳排放量吸收器,而是变成一个排放源。"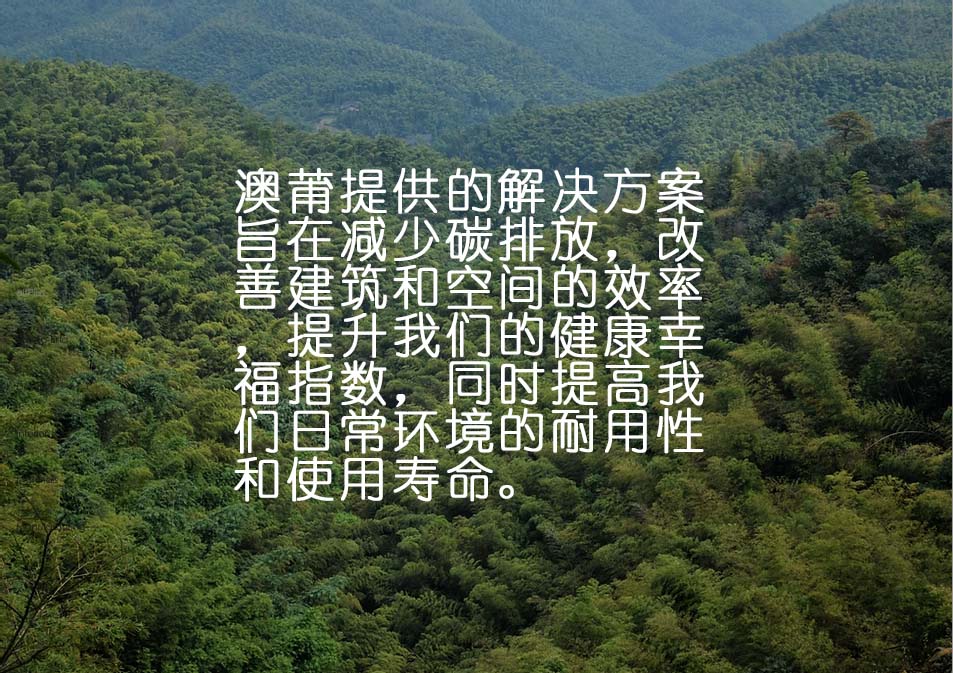 The future is in bamboo
未来的低碳化在于竹材的使用
When we use bamboo, we can replace the use of raw materials thatput a substantially heavier burden on the environment.
当我们使用竹子的时候,我们就可以替代那些给环境带来沉重负担的原材料。
Nowadays, bamboo can be used to make just about anything that fossil-based raw materials are used for now. The most important thing is to make as much use of the valuable, northern bamboo raw material as possible, and to process it into products that bind carbon in diverse ways, can replace fossil materials and are recyclable and compostable.
如今,竹子几乎可以用来制造任何目前使用的化石原料。最重要的是尽可能多地利用有价值的竹子原料,并将其加工成以不同方式结合碳的产品,可以替代化石材料,可回收和堆肥。